How can DJs get started DJing on turntables without shelling out a ton of money? There's a number of budget-minded options out there, and today Reloop has launched two new models to join the fray – the RP-1000MK2 and the RP-2000 USB MK2. They're both designed with hi-fi enthusiasts or beginner DJs – keep reading for the specs of each.
Reloop RP-2000 USB MK2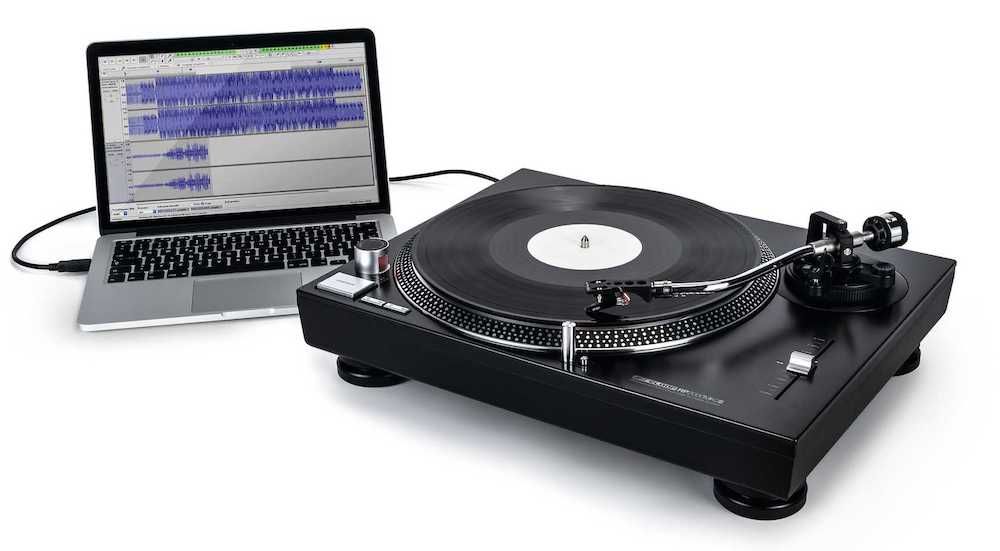 Of the two units released, this one is likely to attract more beginner DJs, simply because it is a direct drive unit (the RP-1000 MK2 is a belt drive). This is a quartz-driven direct drive DJ turntable that also has a USB audio output and built-in phono preamp. This means that it's equally suitable for digitizing vinyl collections and DJing, and the phono pre-amp means you can use a Line In slot on your mixer instead of a Phono In. The RP-2000 MK2 comes with a S-shaped tone arm, an Ortofon pick-up and headshell ("OM Black" model), and slipmat.
This MK2 model is a follow-on to the original RP-2000, but with a number of changes:
Newly developed top panel and reinforced housing construction
Reworked metallic buttons with improved feel & tactile response
Precision Pitch with selectable ranges of +/-8 %
Superior finish in deep black metallic
The new model is available now for $299.99/ €279.99 / £245, and you can read more about it on Reloop's official site here. Most DJs will likely pit this price against that of the Pioneer DJ PLX-500s ($300) or the Stanton T.62 M2s ($199).
Reloop RP-1000 MK2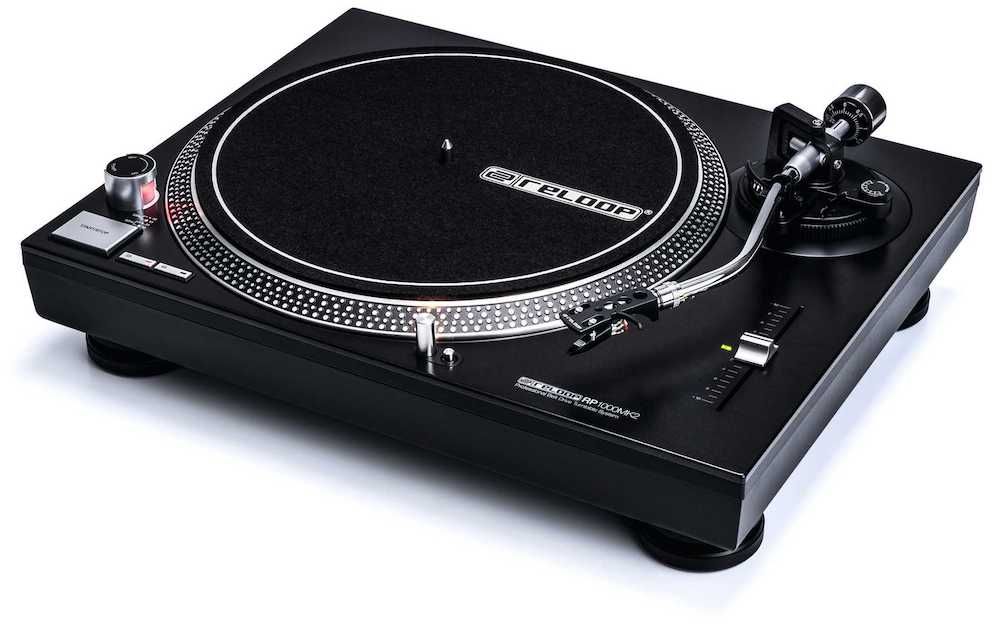 As we mentioned above, this unit is a belt-driven model, which are traditionally cautioned against for DJs because of the lower torque. Direct drive units transfer motor force directly to the platter. Belt drives often are also considered "riskier" in terms of maintenance – belts can (and will) wear out, stretch, and maybe eventually break over time.
That said, a brand new RP-1000 MK2 will likely last a fair amount of time, and offers a special attraction for vinyl enthusiasts who don't care as much about heavy DJ use. "The elastic, high-quality rubber belt absorbs and reduces unwanted vibrations, resulting in distortion-free playback."
The unit has the same OM Black Ortofon needle cartridge, and boasts similar MK2 improvements versus the original RP-1000:
Newly developed top panel and reinforced housing construction
Reworked metallic buttons with improved feel & tactile response
Precision Pitch with selectable ranges of +/-10 %
Superior finish in deep black metallic